The CEO and founder of Earth 2, Shane Isaac, recently gave a presentation on the company's new game mechanics system, known as raiding. This system is being implemented to provide active players on the Earth 2 platform with something to do during the waiting period as the company works towards the release of their one to one scale digital 3D world.
In addition to giving players something to do in the interim, raiding also brings the opportunity for potential reward to those who are active on the platform. It allows the company to design and implement key game mechanics that will have longterm relevance on their platform, and it provides them with the opportunity to test their new backend game engine.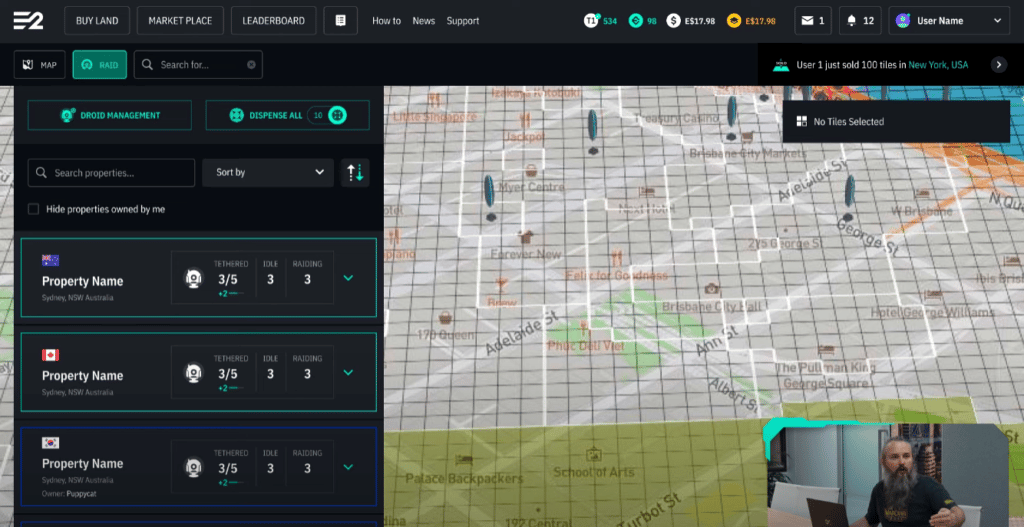 The raiding system is also linked to Droids, which are a key aspect of the Earth 2 metaverse. Isaac also touched on two other work in progress game mechanics systems: civilians and player to player contracts.
It's important to note that these game mechanics are just the beginning for Earth 2, and they represent only a fraction of the future game mechanics that the company has planned for their metaverse platform. Isaac emphasized that the Earth 2 metaverse will encompass much more than just gamification, including an economic simulator, building and customization tools, 3D retail solutions, and trading systems.